Know your Leaders
---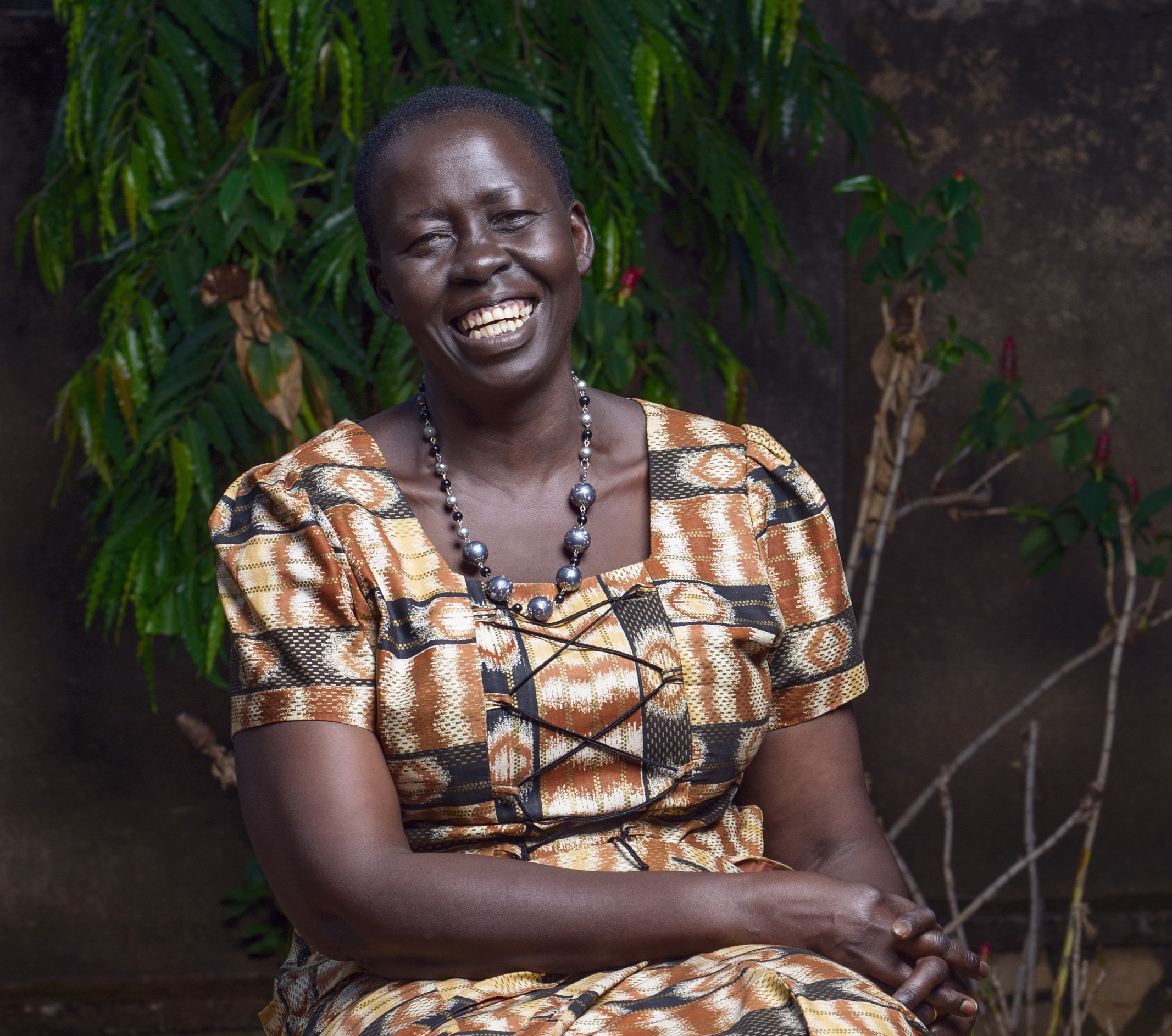 Hon. Alaso Alice Asianut
ANT Ag. National Coordinator
I met with Honorable Alice Alaso via Zoom to get a sense of who she is. To start with, I wanted to know how she would describe herself to someone hearing about her for the first time.
I come from a family of five. My mother had three children, my stepmother also had three children, but only two are still alive. From my mother's side, I have an older sister and a younger brother.
I want people to know that I am easy to get along with, but I am also a tough cookie. I may not appear to be, but deep down, I am a firm believer of Jesus Christ, and I love Him as my Lord and Savior. I am also quite cautious, but I prefer to keep things simple and straightforward. If I did something I thought was right but subsequently realized it wasn't, I own up to it.
Tell us about your upbringing: What were you like when you were a little girl?
I spent my entire school life in Teso; the good old Teso which tends to bring very fond memories of mangoes, sweet potatoes, and milk. Most significantly, my parents are both retired teachers. My parents are the fundamental figures in my life, who helped shape me into the person I am today. For illustration, the environment in which I was raised was not conducive to poor academic performance.
When I took the end-of-term exam in P1, I was among the first five students who excelled in that class. I believe this necessitated my teachers to push me through to the next class. A similar thing happened in high school. In the second week of my second term in senior five, I was permitted to write another exam, where I ended up outperforming three-quarters of the class. Admittedly, I believe I inherited many of my parents' genes and intellect; and I believe this gave me recognition as a very bright child among my teachers and classmates.
However, in Teso, the war that had occurred, shaped me greatly since it stripped us of everything we were and had (the cows, homes, and the community). This life-defining moment influenced my perception of the future and has also re-defined my concern for the vulnerable.
What are issues matter to you or make your heart ache?
Injustice, deprivation, and vulnerability are the issues that continue to bother me. I despise poverty and dislike seeing people suffer. Witnessing human rights being violated is incredibly upsetting. Also, as someone who grew up during the war, anything that involves pain makes my heart ache. However, concerns like community empowerment, education, and post-conflict reconstruction are more likely to get me moving to participate if given the opportunity. Besides that, terrible politics, such as the Ugandan politics, makes me sick. I believe that this country deserves better, but regrettably, the country's leaders have purposefully crushed the nation. Sometimes when I have traveled to other countries, on returning to Uganda, I look at the slum from Entebbe to Kampala and wish we had a better, more well-planned Kampala. Those are the kinds of things I wish I could intervene in. I am enthusiastic about education, social work, and politics.
Are you a teacher by profession?
Absolutely, I am a professional teacher. I earned a Bachelor of Arts in Education from Makerere University. When I graduated, I decided to return to Teso right away. However, when I went to see the Minister of Education, the Commissioner questioned why I chose a school in Teso, to which I replied, "Teso is home for me, and if I do not go, who else will?" My response astounded them. The commissioner then assigned me to Teso College Aloet, where I taught from 1993 until 1997. I also worked part-time at other schools, such as St. Mary's Madera. However, my teaching career came to an end when I left Teso College Aloet and began a path in elective politics.
What does leadership mean to you, and how did you come to feel strongly about politics?
To start off with what leadership means to me, around 2003 or 2004, I constructed a phrase that describes leadership. In my opinion, "Leadership is service to God and humanity". I was already involved in politics at the time. Perhaps I will revise my definition in the future. But for the time being, that is what leadership means to me.
Growing up, I was impoverished but there was always something about me leading the rest of the young people around me. For example, when I was in Senior Four, I was elected as the Head Girl of my Secondary School. Throughout my tenure as a Head Girl, I was able to eradicate the primitive practice of bullying on campus.
Also, during my time at the Makerere university, I was granted accommodation in Africa Hall. The Africa Hall was one of my favorites, but it was mostly known as the rich people's hall. I was more of a social outcast there since I was from a disadvantaged home. However, my outgoing nature drew me into the sports and games environment, and as a result, I became one of the morale boosters in Africa Hall. This opened a number of doors for me, where students started gifting me with sportswear and other attires, making it easier for me to blend in with the other rich kids. Also, as a good tennis player, I was able to join the university team. When the time for campaigns came, students approached me and declared I was the one they desired for the role of chairperson. I declined since I did not have the financial means to afford the incentives and other expenses associated with campaigning. I believe this is what sparked my interest in politics.
I don't believe things happen by luck; instead, I believe God directs our movements. When I first arrived at Teso College in 1997, I came across an advertisement in some local newspaper from the previous week, and I decided to put myself to test to see if I could still answer questions and convince a panel of interviewers. I applied for the Post-Conflict Recovery Program job that was listed in the newspaper, even though I never imagined I would obtain the position since my initial ambition was to pursue a master's degree in education. Two weeks after I was interviewed, I received a phone call where I was informed that I had been hired for the job. I was completely perplexed since I wasn't ready to quit my teaching job.
I concluded that the job was not from God. I had my pupils to teach, and I also served as their patron. My senior six class on the other hand were also about to start their exams in a month's time. I even gathered a couple of my students to pray and cancel the job. I went to the office of my new job and told the Chief Administrative Officer that I didn't want the job. She inquired as to why I didn't want it and I responded that the most essential reason was my students. I was startled when she said to me: "This is why you would be the best employee I could ever have in the local government." She agreed to let me continue teaching at Teso College and offered me the option of working at my new position once a week. I accepted the offer and started working at the district once a week, while I continued to teach my students until they sat for their A level exams.
In 1997, I began working as the District Gender Officer on the Post-Conflict Recovery Program in the districts of Kaberamaido, and others. This endeavor included mainstreaming and ensuring gender equality across the curriculum. However, in 2000, a new district called Katabi was born out of Soroti. The sitting Member of Parliament opted to return to her hometown of Soroti, which was now known as Katabi. She informed the public that she would be running for office in that district instead. Following her proclamation, people from the district council, sub-county councils, and the women's groups with which I had worked, encouraged me to contest for the position. Another distinct group approached me and requested that I represent them in parliament, but for a specific county in Serere. I explained that I did not have the adequate funds, but they offered to sponsor the campaign on my behalf. I was later taken to a local newspaper center, where I confirmed that I was running for office, and images of me were taken for campaign purposes. There was no multi-party politics at the time, but there was a complete distinction between the Opposition and the Movement. We had the contest, and I emerged victorious. This is how I got elected to Parliament in 2001. However, a referendum was held in 2005 to allow political parties to be reintroduced, and I contested again in 2006 as an FDC candidate. I served in parliament from 2006 to 2011, and again from 2011 to 2016.
What prompted you to move from FDC to the Alliance for National Transformation?
When I was in the Parliament of Uganda in 2004, I was part of a group called Parliamentary Advocacy Forum. We composed ourselves to pursue concerns of constitutionalism in the parliament of Uganda. The FDC was established when Reform Agenda and another group merged. During the interim stages of the FDC's formation, I served as the late Sam Njuba's Deputy Secretary General. As a result, I became the FDC's first Secretary General, a position I occupied for ten years. An election was held in 2012, and I was elected as the first Deputy President where I was deputizing General Muntu, who had been elected President of the party a year earlier. Initially, we appeared to be in accord about what we wanted to achieve in FDC. But when General Muntu started campaigning, Dr. Besigye launched a counter-campaign to discredit General Muntu. General Muntu won the elections despite the counter-campaign, but he never got peace. Together with Honorable Nandala Mafabi, Dr. Besigye began holding his own meetings to build a new political party, known as the Farmer's Party.
Despite all of this, General Muntu remained a man of remarkable tact and wisdom. During those sessions, he persuaded some members of that group to extend to him an invitation. He was invited by the people, and he showed up at all of their meetings, thus making it hard for that new element to be sustained. The kind of animosity (from the counter) was transmitted into the party's day-to-day management, causing the party to fracture. Thus, it took a lot of aptitude on the part of General Muntu to hold the Party together. Moving forward, there was another presidential contest in 2019, and we hoped that General Muntu's term would be extended. As General Muntu's Deputy President, I supported him going into the campaign, and he was campaigning on the platform of institutional development, paired with civil disobedience, if necessary. However, Honorable Amuriat Oboi campaigned on "One Party, One Strategy".
The election was quite fair. The delegates voted for Hon. Amuriat as the party leader; and those of us who were interested in institutions discussed amongst ourselves and we reached the conclusion that we did not want to stay in the FDC, as that would be disruptive. We didn't want to be labeled as redundant in the country either. However, the only other alternative that looked viable to us was to establish a new platform and use it to pursue the same objective. As a convener, I organized meetings where we reviewed the constitution before launching ANT in 2019. The beauty of ANT, which we were able to accomplish as a political party, was the fact that we were able to clarify our ideals. It is incredibly challenging to bring together people who do not comprehend or share the same value system. As ANT, we believe in respect and do not engage in social media provocations. We also clarified the mode of operations and a short-term plan to guarantee that we work toward a seamless transition. Getting into ANT also offered us peace of mind because we had faith in the person with whom we were working, and he had faith in us as well.
What does this transition signify and mean to the people of Uganda?
ANT is now completely at ease, and we believe the FDC is as well. We were astounded to learn that the recent election was sponsored by the NRM. It is clear that we are content where we are. Our obligation to the ANT as an institution is to enhance its capacity, assign people to committees, and train people to carry out their tasks. We genuinely think that whatever approach the party takes, having structural elements and committed leaders is the way forward. Although we may desire immediate change, there is no problem if it does not occur at this time, since we are not in a rush. We also believe that if we are to take part in peaceful demonstrations, which is our constitutional right, we must be able to depend on the party's structure to coordinate our thoughts. I believe all these are attainable if we continue to maintain our stance as a very solid organization.
Interview conducted by Cynthia Ayeza and written by Gifty Enyonam for ANT.
---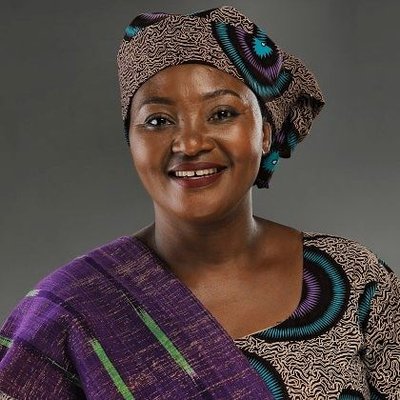 Hon. Winfred Kiiza
Former Leader of Opposition and Member of the Interim Committee
How did you conquer 15 years as a Member of Parliament?
Transparency, courage, and perseverance are what every country on our continent requires, and it is exactly what has kept me in politics. To begin with, I started my political career at the grassroots level. I began as a counsellor for some counties, then moved on to the district, and eventually to the Parliament. Over the course of my political career, I was careful not to say anything I had no idea about. I would conduct a survey of the issues impacting the community, and my concerns would be directed specifically at the issues affecting the constituents I represented. Whether it is what I believe in or not, it was important that I acknowledge their views.
Nonetheless, I remained true to myself and the ideals I hold dear. I am the type of person who does not speak to impress others, which is why I am recognized as a person who constantly speaks her mind.
My relationship with my constituents was not that of a boss and a subordinate, but rather that of the people and their representative. I made certain that I understood my role and responsibilities and communicated them to the people I was serving.
In addition, my family was there for me every step of the way. They instilled in me the courage and love necessary for the profession, and they were always willing to assist me when the going got difficult.
As a woman in politics, what was your experience serving as Leader of Opposition leader?
Serving as Leader of Opposition was something I thoroughly enjoyed. It gave me the opportunity to sit at a table where extremely important and serious decisions are made. As a woman, I believe it was an opportunity to demonstrate the capacity of women when they are given obligations. As a result of my efforts, I can confidently say that I was able to magnify the significance of women in positions of power. The party was also prompted to bring in another woman when I retired, because they realized women are good contenders for the position.
The office also allowed me to serve others. It provided me the opportunity to make history by being the first female leader of the opposition since independence, and to that end, I would like to thank my leaders for entrusting me with such an incredible opportunity. Additionally, the reaction I had from the male gender when I was assigned that position made me realize how close patriarchy is to us. It is as if women must suffer first before reaching their desired heights in life, whereas the path for men is simpler.
Did you encounter any challenges?
Yes, there were significant obstacles in the seats, one of which was overseeing nearly an entire office comprised of individuals of diverse political parties (FDC, Uganda People's Congress, Conservative Party, etc.). Many of these political parties were accountable to me around Parliament. As a result, I was required to strike a balance between the interests of my own political party and those of other political parties. Secondly, with me being a wife, mother, and member of parliament for a constituency, at some point my roles as a woman, were either suffocated or my family would want me to highlight my roles as a woman in the home other than my political office. I had kids to take care of, marital duties to fulfil and endless meetings that sometimes went beyond midnight and some of those meetings were mandatory for me.
Further, chauvinism persisted, with people who didn't accept the reality that women can take on challenging responsibilities in the political world. In Africa, being in opposition is the same as being a rebel, hence being the leader of the opposition is the same as being the chief rebel. Friends and family members distanced themselves from me, fearing for their lives and enterprises. However, what made it less challenging was the fact that, my husband who was also a Member of Parliament in Uganda, was very supportive because he comprehended my situation; he was knowledgeable of my schedules, which made it a little bearable for me to navigate through since we were doing just about the same job. I believe that if even a small number of men supported their women's advancement to positions of leadership, we would see a significant increase in the number of women leaders. Many men, however, are terrified of losing their marriages as a result of the associated costs; and these are some of the reasons that prevent women from rising to higher positions of leadership.
If given the chance to amend the constitution without interference, what will you amend?
Because a country's constitution serves as a template for the country's current and future evolution, it is critical that it is crafted in such a way that every single citizen is considered. If given the opportunity to modify the Constitution, I would first like to increase the number of women in politics from 30 percent to 50 percent. This, I believe, would help to achieve gender parity, in which women are not limited to specific political posts.
Secondly, I would try to restore constitutional term limits while making it difficult for anyone to modify them. I believe this is a major factor in the rise of dictatorships in many countries around the world. I feel that when one changes leaders on a consistent basis, each leader brings with them a unique set of leadership styles, and as a result, you will realize that you are mentoring as many individuals as possible. This, in turn, brings a varied spectrum of ideas that have the potential to lead to significant transformation.
Furthermore, when I decided to step down from my position, a new female leader took over, offering new ideas and development on how our country may best flourish. This is evident in the increase in number of women who now have the platform to speak on women's concerns. However, if we are to have a critical mass of leaders, I believe we should focus on how other individuals may take power in a peaceful transitional manner.
Another aspect of the constitution that I would change is providing for checks and balances. This would ensure that cabinet members are not members of parliament; instead, cabinet ministers would be chosen from outside parliament to ensure that the executive and judiciary are both independent. The current issue is that, to patronize parliament, the president makes political offers in exchange for their loyalty. This is why individuals continue to dance to the tune of the polls and the wheels of the president, ultimately resulting in policies that solely benefit their own constituency.
What is your advice to other young women out there who aspire to a similar career path?
Although there are a lot of obstacles that interfere with getting into politics, I strongly encourage all young women to get involved in political leadership. Just like there is no journey in life without ups and downs, even political agendas have its own hills and valleys. I would advise them to start their leadership journey at the grassroot level, which is their homes. They should endeavor to build trust with family, friends, community, and other spaces where they spend most of their time, as well as take part in community activities.
Also, young people should take up responsibilities and vie for the leadership positions available to them, such as school prefect, class monitor and participants of school clubs or councils. When you get yourself involved in such leadership roles in school, some of the individuals you were leaders with will be a part of your support base in the future.
Using myself as an example, I used to be a netball captain and a member of the school choir. The network of friends I made during those days ended up being my campaign agents. This also proves the point that politics is a game of numbers going hand-in-hand with the power of networking. The relationships you create along the way are among the few things that make your political journey a little bit lighter and easier.
Also, before a young woman makes the decision to engage in politics, she should make a conscious effort to know and understand the needs and weaknesses of the constituency in which she would like to contest. Have a plan, work towards it, and spend quality time with the people you want to represent before you even make the pronouncement. This will help prepare you for leadership and propel you to a seat that you automatically deserve because you would have worked for it. Additionally, rebrand yourself. Personality and character count a lot when it comes to politics and most times people make judgements about the type of person you are just by the way you dress or the way you talk. It is therefore advisable to drop certain habits to fit in.
Do you think the current regime creates space for more women to get involved in politics and be part of decision making in Uganda?
Except for the constitutional provisions, President Museveni's regime is making politics harder for women. Women are not naturally violent, but there is currently a lot of torture and violence involved with politics, and no family member will willingly subject their women to danger.
The second issue is that politics have been commercialized to the point where a woman without money would find it difficult to participate in elective politics. The only reason why we still have women hanging on is because our Constitution provides for those quotas.
Additionally, given the peculiarities of our campaigns such as bribery during elections and vote manipulation, many women are disinclined to join politics. For instance, those of us in Alliance for National Transformation who believe in the importance of decency, morals, and values are finding it difficult to penetrate elections in Museveni's regime.
In Uganda, politics is associated with violence, which discourages many women from participating. For the people who are contesting outside the government that is in power, it is very hard given that they are not allowed to congregate and have rallies. Many are dispersed with tear gas, beaten, and some ladies stripped when they go out to seek for votes. In certain villages, members of the ruling party would bring large sums of money and instruct residents to withhold their votes from anyone who does not do the same. Considering the above example, what would you do if you were a woman from a low-income family? This, however, compels some of the women to just stick with the ruling party for protection, even when they don't believe in the party itself. A combination of these factors leads me to believe that the current system does not provide a safe environment for more women to become involved in political matters.
However, to effectively tackle these challenges, we need men to lend helping hands so that women can be a part of the conversations at the tables where vital decisions are made. We need leaders who can encourage more women to get involved in leadership positions, and we need organizations, and governments to bring in policies and rules that will create space for more women in leadership. We all should stand up to ensure that we create a society where more women are encouraged and given the support they need to build their dreams.
Interview conducted by Isata Dem and written by Gifty Enyonam for Alliance for National Transformation (ANT).

---
Profiling ANT`s Bala David Bwiruka
Coordinator Education Institutions
How would you describe yourself to a Ugandan meeting you for the very first time?
First and foremost, I am a Ugandan who is very passionate about good governance and the rule of law. I am a stickler for details, I love to be neat and organized. In fact, one of the reasons why I joined ANT is because it's an organization that loves to organize in the political space.
Tell us about your upbringing.
I was born to parents from Kabarole District, but we moved to Jinja not long after, and that is where I was raised. I attended Little Angels Nursery School, then Victoria Nile Primary School, I went to Naalya SSS Lugazi Campus, then Jinja College for A-level. In 2012, I joined Makerere University to pursue a Bachelor of Arts in Social Sciences, majoring in Criminology and a minor in Psychology.
During my time at school, I was in active leadership. I keep telling people that one of the positions that I held first was being a principal collector in my nursery school. That was the foundation for my leadership, and I was a prefect throughout primary school. It is largely in my secondary schooling that I developed a serious passion for leadership. I was a deputy head prefect in Naalya Lugazi Campus and at Jinja College, and later elected the head prefect. In fact, there was also a Uganda Secondary Schools Prefect Association, for which I was eventually elected the National President – that was in 2010.
Before joining University, I was involved in interact and debate clubs. In 2011, I also attended a missions discipleship training school with other youth in Kigali, Rwanda. It was a good opportunity for me to mingle with people outside of my Jinja context.
When I got to Makerere University, I joined the FDC Makerere chapter. I remember I had never participated in any election and lost, but there is always a first time for everything. I contested for Secretary for the organization but lost that election. Nonetheless, I remained a very committed member of the party.
What are some of the more impactful experiences you had as a student leader?
One of the memories that jumps out at me is when we participated in a demonstration against the 60% tuition policy required at the beginning of the first semester. This was a tough ask. How were poor students going to afford it? We were concerned that it would lead to many dropping out of university. We as student leaders decided to engage the University management, which often did not respond until there was a demonstration. And indeed, we demonstrated and some of us got expelled. In the end the matter was put before the court of law, and it was ruled that our expulsion was illegal. We were allowed back on campus and that experience grounded me. It made me even more brave.
But that was not the end of my troubles. As I sought to run for Guild President, the university fought my nomination claiming that I was behind on my academic obligations. But I challenged this and took the university to court. And for the second time, I defeated them before the courts of law. The university was ordered to give me a fair hearing. When I presented my academic records to the Senate, it was found that I was on track with my studies. I was then able to run and became the Guild President of Makerere University.
What drove your leadership pursuits during your time at Makerere?
I wanted to build systems or a culture of dialogue. I engaged the university's administration to persuade them about their approach. In my view, students did not need to get so frustrated to resort to demonstrations. I believe in the power of dialogue and that is what I pushed for. I did my part then and will always be grateful that I could.
How did you come to join the Alliance for National Transformation (ANT)?
When ANT was formed in 2019, I was out of the country. I kept monitoring what was transpiring back home. I looked up to general Muntu and I knew that if he decided to form a new group, I would join him because I believed in the principles he represented and that he is a disciplined man. After all, in my assessment, what is lacking in our politics is disciplined people, who have respect for others, regardless of their views and opinions.
Without good mentors in a country, we will eventually find challenges. I therefore chose to join ANT in 2019, and I was chosen to mobilize the students in educational institutions. In fact, in February 2020 just before the lockdown, we were able to organize a meeting of about 30 universities to share with them about the formation of chapters within their universities and how to mobilize within the educational institutions.
What was it about ANT that drew you in?
ANT is a value-driven organization with people at its centre. The party realises that for any country to grow and develop, we must have leaders of great character who are disciplined, principled, and value driven. These are principles I have never heard about in any other political party that I had studied about or known in this country.
The character of the leaders that came together to form ANT is impeccable. These are not selfish people, people who are not money minded. These are not power-hungry people. What drives them is a desire for transformation of the country.
Speaking of taking power, what should Ugandans expect of ANT when it takes power?
Well, first and foremost, I would like to say that taking power is OK, but it's not all there is to politics. The most important thing that you learn and should be talking about is taking power and using that power in a manner that can transform the country, and that is what ANT is committed to. Before we take power, we must know who we are, what and we are doing in terms of preparing ourselves because the problems of Uganda are deeply rooted.
What we seem to have had is a change in persons and not a change in action. There is no transformation. Our focus as ANT therefore is to take power and use it to transform the country. Our model is people focused. As a party, we do not promise what we cannot deliver, we don't say what we cannot do. And this is our trademark as ANT.
I think that when we take power, one of the things that we want to do is to make politics more meaningful. To make people believe in politics, again, that you can vote a leader in who has promised to do something, and they will deliver on their promises.
We want to be known as a political party that has taken power, not for self-aggrandizement but, for the good of the people of Uganda. To be able to wipe away the tears that Ugandans have wept since independence or even before independence. We want to be able to give people joy, create opportunities for every Ugandan to use their inherent characters or abilities for a successful life. The public should, therefore, expect that as a party, we will build a country where institutions work, institutions that can outlast individuals, because ANT has value-driven leaders.
Comment on the covid-19 and political situation in Uganda now.
Well, unfortunately, Covid came, so many people have lost their lives, economies have shut down; it's very unfortunate. I sympathize with families here and across the globe. It is also sad to note that the pandemic has exposed the lack of leadership in this country. The mismanagement and mishandling of this pandemic exposed the quality of leaders that we have in this country.
Shutting down a country without stimulus packages was unwise. Traders struggled, landlords remained insistent on rent and all the while, banks continue to make money. Add to that, a targeted crackdown on political opponents! We are in a difficult position as a country, but all this falls back on the weak leadership of the country now.
As a party, we have offered alternative approaches on handling of the pandemic, especially in relation to the education sector and we believe it is not too late for the current government to do right by Ugandans.
Speaking of crackdowns on political parties, do you have a comment on the bail issue vis a vis recent related issues unfolding in the country?
Well, it's unfortunate that as a country we have gotten to the point where human rights are a joke, they do not matter but also, this is exposing this country as one which lacks institutions. It shows that leaders do not know what transpires among the people. I was discussing with a colleague about the unfair system where a person is arrested yet kept in prison for a year or two without being produced in the courts of law. Where is the justice in that system? If you have evidence, produce it, and let the person have a fair hearing. To keep them in jail for so long does not seem fair to me. So, the problem we have in the country is with the judicial system. Our institutions are dysfunctional, and most times politically motivated in their dealings.
While Gen. Museveni wants to entrench himself in power more and more, these arrests are part of that plan. But I would remind him that many sacrificed for him to be the leader. He has failed to deliver on the fundamental change he promised people. I call on him to do the right thing. He can take the right direction.
If we could imagine a post-Covid era, how do you think the country can get back on its feet?
As a country, I think it is possible for us to overcome the current challenges. Whereas we have lost so many people, we have not been hit like other countries. Ugandans are listening, disciplined, and cautious and that explains why we have not had deaths in big numbers. The biggest problem has been leadership failure where money is borrowed to ease the challenges resulting from Covid, but the funds are misappropriated and channelled to private pockets. What would help our country is for the government to take deliberate steps towards recovery. The Party made recommendations on what Government can do regarding reopening schools to avoid a long-term impact and how to jumpstart the economy. Businesses will need jumpstarting, and this entails giving them stimulus packages. The health sector needs urgent prioritizing, and this is not new. These are ailments the country has laboured with for years under the current regime. We have already made our recommendations to the government. It is up to them to act and spare the country more difficulty. Even as I say this I realise the current government is incapable of delivering on these things. It is too corrupt.
Any last thoughts you'd like to share with readers?
The Bible says that what you sow is what you reap, and Ugandans need to know that it is a law of nature. If Ugandans want good governance, equality, justice for all, they've got to plant seeds of all those. That is what I can tell Ugandans, plant those good seeds. We have moved across the country and almost 80% of Ugandans especially in the rural areas are struggling and suffering but these are the same people who when the electoral period comes vote back the NRM. They vote General Museveni, NRM MPs and they spend the entire five years crying about how corruption has eaten up the country. They cannot access justice without bribing, no education system, no medicine and they keep crying for five years and then five years end they vote the same people. Isn't that a form of madness? Ugandans need to know that the opportunity of voting for leadership is not a joke, but one for them to put in place a leadership that is going to drive them to where they want to be. Ugandans have got to know that their vote should be given to quality leaders that think about them. As ANT, we want all Ugandans to know that they have a noble obligation of contributing to this country.
As a political party, we need the resources and money to move around the country, and the people can support this struggle. They can give the party or any organization that they believe in, they need to make a financial contribution to those political parties to be able to do the political work that is necessary for us to build an appropriate system to overwhelm the dictatorship. We need support to go around this country to preach the gospel of transformational change, to build structures.
Lastly, I would urge Ugandans to take it upon themselves to care for their country. Be concerned about the direction the country is taking. Do not leave it to someone else. It is your country. Get involved.
Thank you.
Interview conducted by Simon Nyakoojo for Alliance for National Transformation (ANT).
---
A Conversation with Amb. Edith Ssempala
I met with Ambassador Edith Ssempala via Zoom to get a sense of who she is and the kinds of things she is passionate about. To start, I wanted to know how she defined herself.
I am Edith Grace Ssempala, a mother, grandmother, and the National Coordinator of the Alliance for National Transformation Women League. As a mother, my mission and greatest desire is to nurture, support and pray for my daughters to fulfil their life purposes. As a member and leader in ANT, I work with other leaders to build a strong Party and for transformative change that will benefit all Ugandans equally and leave no girl or woman behind.
She also spoke a little about her previous roles of leadership, including serving as an ambassador.
I served as Uganda's Ambassador for 22 years, from 1986 – 1996, in the Nordic countries (Denmark, Finland, Iceland, Norway and Sweden); from 1996-2006, in United States of America and from 2006-2008 as Permanent Representative (PR) to the African Union (AU) as well as Ambassador to Ethiopia and Djibouti. In February 2008, I joined the World Bank as Director for International Affairs and served as Senior Advisor focusing on relations with International Civil Society Organizations and relation with AU.
My diplomatic career was fulfilling. Together with my teams we represented our country with integrity and distinction. Relations between Uganda and the various countries I served in grew by leaps and bounds resulting in political and institutional support, financial support, and support to our private sector.
What drew you to politics
I had desired to retire after the World Bank but found myself sucked into politics, into the struggle for change once again. The original mission of NRM based on the '10 Point Program' had been aborted and bad governance including in gross violations of human rights had returned as in Ronald Mayinja's song 'Bizeemu–what led Muzeyi Museveni to fight had returned'. I thought hard and was tempted to turn a blind eye to politics but could not ignore violations of human rights and institutionalized corruption. I remembered the famous quote 'Evil triumphs because good people do nothing' and had a nagging in my heart to do 'something.' I joined Go-Forward pressure group and supported the candidature for the presidency of Rt. Hon Amama Mbabazi. During Mbabazi's campaign I saw with my own eyes the ugly face of the regime and was convinced, I had made the right decision to leave NRM. After 2016 elections, Go-Forward did not go forward. As I was contemplating what to do Gen. Muntu and a group of other leaders came up with New Formation, which later became Alliance for National Transformation Party (ANT). I joined ANT because of the Party's stated values but most importantly because of the track record of its top leaders. Gen. Muntu's track record of integrity, zero tolerance to corruption and respect for divergent views, represent some of the values I expect from a leader that would put country before self and help the country build a firm foundation for democracy and sustainable development, a foundation built on institutions and transparent systems and not individuals. ANT has many other credible leaders that are tested and able to lead the country forward. As John Maxwell states, 'Everything rises and falls on leadership', our country has fallen on selfish leadership and will rise on leadership that puts country before self. I am confident that given the opportunity by the people of Uganda, ANT leaders have the values and competence to lead the country to realizing its full potential as the Pearl of Africa, for all Ugandans.
Since most people view politics as a male-dominated profession, have you ever been afraid on the job?
No, I know that with the right mindset and skills, women can accomplish anything that men can do and even do better. Personally, I am very confident and not easily intimidated by people or situations. I see difficulties as challenges to be overcome and setbacks as setups for comebacks.
Professional inspiration from other women? Tell me about someone who has inspired you.
There are many women who inspire me, both nationally and internationally. I admire women with values of integrity, who are God fearing, competent, disciplined, brave, and are purpose driven. Hon. Alice Alaso happens to be one of the women I admire in Uganda. She has integrity, is intelligent, hardworking, no-nonsense and yet compassionate. Other women are Hon. Winnie Kizza former leader of Opposition and many others. I like Hon. Miria Matembe's courage to speak truth to power. On the African Continent, I have been inspired by Dr. Ngozi Okonjo-Iweala, former Managing Director of the World Bank and current Director General of the World Trade Organization (WTO). I was privileged to work with Ngozi (as fondly called) at the World Bank, she is a role model for women globally. I also admire former President of Liberia, Ellen Johnson, Sirleaf. I had the opportunity to meet outstanding women such as Hillary Clinton, former First Lady, Secretary of State, and Presidential Candidate of USA. The women leaders mentioned above are exemplary, intelligent and strategic, strong and fearless, disciplined and compassionate. They are not quitters.
Do you encounter any resistance when in charge of a group of men? How do you effectively handle it?
I may have encountered resistance at the beginning and not noticed it, but I know that when you are an African woman and a young one as I was when I started my diplomatic career, there must have been biases and misconceptions about me. However, I have always known who I am and do not feel I have to prove myself, especially to men. My relations with people I work with have always been collegial with less emphasis on protocol and not intimidating to men. When I meet resistance, I handle it firmly but calmly.
What do you believe has been the most essential aspect behind your success in your leadership role? Also, what has been the most difficult barrier you've encountered in your career as a female leader? How did you overcome this?
I attribute all my successes to the grace of God. My character and personality also played a role. I am driven by purpose far higher than self, in this case I wanted to contribute to making Uganda democratic and prosperous. I did not look for benefits for self and so I concentrated on marketing the country. Fortunately, Uganda was marketable at the time. I was self-motivated and worked very hard, learning and improving all the time. I made friends and influenced them to support Uganda.
Many people have contributed to my success. First, I had good staff and we worked hard and well together. I consider my successes a result of team effort. Secondly, I was fortunate to have great mentors, friends and supporters. I am grateful to my Ugandan and international mentors and everyone who supported me in one way or another. As for obstacles, like everybody else, there are people who tried to undermine me but did not succeed. Ultimately, the secret to successfully navigate through challenges is to focus on the goal, avoiding being destructed by unnecessary battles and that's what I did.
How do you use your position as the National Women's Leader of ANT to transform the lives of women in Uganda?
The transformation of women's lives starts with mindset transformation. If the mind tells you that you can, you will. Similarly, if your mind starts throwing hurdles in your path, telling you that you can't do something, you won't be able to achieve it. So, the first thing I am passionate about is to empower women to believe in themselves and overcome fear. This will be done through sensitization, training, and mentorship. ANTWL plans to create formal mentorship programs for young women to share experiences with more experienced women leaders, encourage them to aim high and overcome self-limitations.
Second, is to carry out training programs in leadership skills, public speaking, negotiations and lobbying, conflict management and resolution, entrepreneurship, enterprise development, money management and work-family balance. All the programs will be tailored to suit the needs and aspirations of the particular segment of women. Empowerment of women must start at home by empowering girls and boys, validating them and encouraging them equally. This will be part of our conversations with the women in ANT and nationally.
Do you believe there are any structural (cultural) obstacles that hinder women from pursuing political positions? How can these be addressed effectively?
Yes. There are cultural barriers, such as inheritance of land, which favors male children and disadvantages women and girls economically. The perception about family roles, which creates heavy loads for women and girls is also a big problem. Cultural norms that disadvantage women and girls must be discouraged through various means, including legislation, sensitization, socialization of children and ultimately raising girls and boys who are responsible, respectful, and self- assured.
How do you strike a balance between your professional and personal commitments?
My life is simple, and since my children are grown, I do not have many family obligations. I divide my time between reading different kinds of books, doing some research on topics of interest and Party obligations and activities. As a believer, I also spend time in prayer, reading the Bible and fellowship
What words of wisdom or message would you most like to instill in the next generation of female leaders?
First, I encourage Women of every generation to believe is themselves, invest in building character of integrity, discipline, respect, and hard work. Women should know what they want and pursue their goals with determination. Study and acquire life and academic skills. Do not compromise on values. Women should recognize that politics affects all facets of life. Politics is important because the things that elected officials do affects our lives therefore I encourage women to be interested and to participate in politics, influence policy by choosing leaders with good character. I encourage the next generation of female leaders to aim at the moon so that when they fall short, they settle with the stars.
Is there anything else you would like to add?
I would like to say to our women in ANT that we are blessed to belong to a party that is founded on values and believes in equality and equity. Our goal in ANT is to have at least 40% of all leadership positions occupied by women as prescribed by our Constitution.
I also want to invite all the women of Uganda who share our values to join ANT so that together we can build our country on values of justice, zero tolerance to corruption, respect and dignity of all people, and equal opportunity for all Ugandans. Join us and together let's build a better future for ourselves and future generations.
Women First, a New Future
People First a New Future
For God and my Country
---
Abubaker Matanda
ANT National Youth Leader
Give us a little bit of background about you.
To begin with, my name is Abubaker Matanda, and I was born and partly brought up in Bududa district (Eastern Uganda). I was also a product of teenage pregnancy: my parents had me when they were in senior four, so you can imagine the complexities. However, after my birth, my mother left me in the care of my maternal grandparents and returned to school to finish her education. Accordingly, I spent half of my life with my grandparents in Bududa, where I first attended Busamali Primary School and Shikhuyu Primary School, respectively. But when I reached P5, my father, who was ready to assume responsibilities, came and picked me up from our village in Bududa and moved me to Mbale, which is a city in Eastern Uganda. After relocating to town, I had a lot of catching up to do in terms of schooling. This was the most pivotal turning point in my life because I could only communicate fluently in Lugisu at the time but struggled with Luganda and English, which made school life slightly unbearable for me. I caught up and succeeded at my primary school, topping the class in English.
From there, I went to Mbogo Mixed Secondary School for my O-Level, and then to Kibuli Secondary School for my A-Level, where I studied Arts (a blend of History, Economics, Literature, and Islam). I enrolled in the Islamic University of Uganda, where I studied law and graduated. I attended Uganda's LDC (Law Development Centre); a post-graduate and legal practice institution and was able to combine it with a master's degree at the Uganda Christian University. I am currently a lawyer, a conflict resolution practitioner, an Advocate of the High Court enrolled to practice law in Uganda, a constitutional law, history, and human rights lecturer at Uganda's Islamic University, and the Alliance for National Transformation's National Youth Coordinator.
On life changing events:
Being a product of a teenage pregnancy is probably the one life-changing piece of knowledge I walk with. I am using my story to show Ugandan teenagers that teenage pregnancy isn't the end of the road; instead, both the mother and the child can recover from it. While I endured numerous obstacles because of the circumstances in which I was born, the most important lesson I learned was to refrain from taking the same route. I am positive that, while I was first an inconvenience, my father now sees me as a blessing. When comparing the early stages of my life to who I am now as a lawyer and politician, my narrative is a clear example of an individual moving from a situation of "grass to grace." It is never too late to explore second chances and strive toward attaining your aspirations.
What life experiences have led you to feel so passionately about politics? What drew you to join ANT and how did you become the National Youth Leader for the Alliance for National Transformation (ANT)?
This is an intriguing question because, to be honest, I was not particularly interested in politics. I did not believe my personality, temperament, or skills were suited for politics, yet I believe I would do better as a legal practitioner. The question then becomes, why am I in politics?
Since 1962, when Uganda gained her independence, we have been unable to resolve our governance challenges. However, before a society can flourish in other areas, it must first resolve some basic governance challenges, such as administering justice in the courtroom. It was these governance difficulties that compelled my involvement in politics. I believe there is room for improvement in Ugandan politics, as has been shown in other nations. I am in politics to explore methods to resolve these challenges so that we as individuals can freely pursue higher objectives.
To fully comprehend why I joined ANT and how I became its National Youth Coordinator, I must backtrack a bit. During my time at the university, I was extensively involved in student leadership; where I was the president of my university (Islamic University of Uganda), and then from 2014 to 2015, I served as the President of the Uganda National Students Association. These leadership experiences gave me greater understanding of how successful politics can be in transforming individuals and nations. During this time, I was also on the lookout for a political party that shared the same principles that I hold dear: values such as social justice, integrity, transparency, empathy, and discipline. What I found were parties that spoke of these values but were lacking in practice.
When the ANT emerged in 2017, I took note of the leaders, examined their track records and values, and saw that not only was the party aligned with the values I upheld, but they also practiced them. That was when I realized ANT was the party with which I was destined to align myself. While most Ugandans regard politics as a dirty game, I take a contrary position to such remarks. Given Uganda's record of "dirty politics" I think the solution lies in a political system centered on ideas and principles rather than party affiliation and patronage.
I must admit that I was taken aback when it was announced that I had been selected as ANT's National Youth Coordinator. This is since I did not campaign or lobby for that position. When the party was created, they launched a website and invited Ugandans who wanted to join the party to fill out a form. I stated my interest as a person who could help mobilize students, based on my experience as a student leader and the networks I had established. There was no formal election, but the party's promoters simply used some sort of consensus and identification of persons they felt would constitute the interim leadership, and somehow my name came up, they conducted some background checks, reached out to me, and I gladly accepted the role.
I was nervous and reluctant because I had never been a leader in a partisan setting, and I am not confrontational in my demeanor or attitude to life; instead, I enjoy serving as a balancing force. That said, I am excited to have connected myself with ANT because it is the greatest platform that represents values.
Do you believe that your position is relevant in politics? What progress have you made as the youth leader in pressing for amendments in the National Youth Act?
Yes, I believe that my position as National Youth Coordinator is significant in politics. This is attributable to a variety of factors.
First, I was one of the two individuals that nominated our presidential candidate. As a native of Eastern Uganda, I had that delicate balance, which added an interesting spin to the decision-making process. Historically, there have been regional issues in the country, with the Eastern part of the country never producing a president. I believe I brought a blend of youthfulness to the party, given Uganda's youthful population. In addition, I have a fascinating and extensive track record of student leadership. With due humility, I feel I brought to the party and platform vital values and diversity that the party and platform required to promote our ideologies.
Second, I have done my best to leverage my networks and experiences in Youth and Student Leadership to set an example for the rest of Uganda's youth. As an interim leader, I've also been working with the team I lead to establish some core issues, develop best practices, and systems, as our party believes in institutions and systems. My intention is to lay the groundwork and ease the transition for upcoming and potential youth leaders in terms of: how a work plan is drafted, how decisions are made within the party, how we efficiently relate with the mainstream leadership, and how we relate to other political, civil, religious, and cultural leaders.
In terms of advocating for changes to Uganda's National Youth Act, I am a member of the National Youth Council, where I (together with two others) represent my district (Bududa). We've held one national youth gathering so far, and I've come up with ideas for how we might change the face of youth leadership in the country. Although my suggestion was not primarily concerned with amendments, it was concerned with other pertinent issues. Uganda's youth representation law is one of the best in the world, with representation extending from the village to the national level; but execution remains a problem.
When I first entered the council, I proposed three significant initiatives: the first had to do with the Amendment to the National Youth Act made in 2003, to establish youth secretariats in every district and sub-county in Uganda, but nothing has been done about it yet. My recommendation was this government should implement the Amendment immediately, otherwise, the National Youth Council would take government to court. Second, Covid19 has put a halt to our education operations in the country, and it is anticipated that many students would drop out consequently. I urged that the youth council act and recommend to the government that the country's education system be reassessed. Also given Uganda's young population, we don't want the youths to be confined to school; instead, we want them to be released into the real economy to be productive. As part of my proposal, I suggested that the number of years Ugandans spend in school be reduced. Additionally, rather than providing universal formal education, we should provide universal vocational and technical education for school dropouts to help them reintegrate into the economy. Finally, the third recommendation I presented was to consolidate all the scattered youth economic empowerment programs and student loan schemes into a single spine system. It should be a system that is understandable and accessible to all citizens. But although these discussions are still underway, the motion has already been passed by the Youth Council.
Have you facilitated any youth project so far in the ANT, and given the people-centered culture, how have you involved the youth in these projects?
Because personification of politics is part of our country's problem, our party's interim leadership believes in institution and institutionalizing politics. To institutionalize politics, you must be methodical, build effective processes, and give the process time. As a party, we aspire to establish leadership at all levels, from the national level to the sub-counties, and then held elections all the way down to the village level. We began to, and established leadership in all of Uganda's sub-regions, and then moved on to the districts, where we were able to establish them as well. However, as we moved on to the next level (counties), the pandemic broke out, and all duties were suspended and halted. Notably, during the elections, we were able to form a coalition with other Ugandan opposition parties to mobilize young people to participate in the electoral process.
For reasons that are well known, the election result was not pleasant, but we did our best given the circumstances. Equally important, before moving on to the counties, we will conduct a review of our work plan, which originally included activities for each month but was cut short by the pandemic. Caravans, mobilization of youth volunteers, public talks to promote value-based and idea-based politics, celebrating International Youth Day, visits to markets, and organizing marathons are examples of these activities. For the time being, we have decided to resume the building process and organize a meeting to bring all the youth leaders that we had already identified and trained at the district level on board. Also, to bring all youth leaders together and have them approve the draft of the Youth League Constitution, a national and elevated consultative conference of all youth leaders in the country will be organized.
Do you have any mixed feelings or uncertainties regarding the political system in Uganda that you would be willing to share?
To begin with, our political history shows that we have made some progress in terms of having a constitution. For instance, we have managed to hold regular elections every five years since 1996, which is a wonderful thing. Even though the constitution mentions free and fair elections, the ones we have had are not. This demonstrates that the system is riddled with problems, which is why some of us became active in politics.
Additionally, individuals are prioritized over institutions in the system, which makes leaders more powerful than the institutions available. This is indeed a huge problem because there is too much centralization of power in individuals. As if that is not bad enough, the system has clawed back authority and resources, contrary to what was proposed in the early 1990s and adopted in the constitutions in 1995 to decentralize power and resources.
Unfortunately, our political system has become overly military, with everything being decided by the barrel of a pistol. Although, the military's exclusive role should be safeguarding the country from external threats and preserving the country's territorial integrity, we now have Generals and serving Army Officers as Ministers, the streets always crowded with military personnel carrying guns and tankers, and electoral procedures being handled like military operations. The military has taken over all our freedom squares. However, in order to reform our current political structures, we must remove the military from civic processes and allow people to handle their own affairs. We must place a greater emphasis on institutions rather than individuals. I believe that resolving these main concerns will have a knock-on effect on issues confronting the country.
Is the current government making it easier for the youth to be practically involved in missions that change their lives?
Not at all. Our current system is mostly based on patronage. Given that individuals are valued over institutions and the country is militarized, we do not have freedom. What happens if you don't have any freedom? People (young or old) will never realize their potential. This is because it is freedom that stimulates a population's ingenuity. Structures exist in Uganda, however young people are simply patronized, which is a drawback. I do not believe that the current system permits youths to be practically involved in missions that will allow them to develop their potential.
What principles do you believe the candidate you support stands for, and why are those principles important to you?
The principles that the Alliance for National Transformation represent are embraced and championed by myself and the candidate (Gen. Mugisha Muntu) I support. He is a firm advocate of the virtues of respect and dignity. We are human beings, and we are responsible for creating an environment that allows people to reach their full potential. It is quite rare to witness a member of our party insulting another individual, let alone someone on the opposing side. We believe in equality, justice, and fairness. Since I believe in conflict resolution and social justice, I feel that society owes it to all of its members to ensure that social justice exists. For the most vulnerable, this provides some affirmative action. Besides, anarchy is brought about by the act of abandoning individuals in a society. Therefore, such a structure is necessary for societal peace. As a party, we hold other ideals such as godliness and time awareness. We believe that as a country, we have wasted so much time, and that we must keep time and respect the time of others. The disregard for the value of time, which is a resource that can never be replenished once it is gone, lies at the heart of our many issues.
What inspiration and advice would you give any youth aspiring to follow a similar career path?
To get to where I am now, I had to take on a couple of leadership roles, occupy a few places, and contribute to the achievement of positive goals. I want the youth to understand that there are always second chances. However, you must be willing to embrace your responsibilities. The youth should also read as much as they can because, in my opinion, reading is the ideal method to learn from the mistakes and wisdom of others. They should endeavor to seek out positive role models and individuals to emulate. Personally, when I'm about to go off the rails, I think of my role models (my father, grandpa, General Muntu, and Martin Luther King Jr.) and find renewed determination to keep going. I also believe in always tossing the net and never holding back; there are so many opportunities in the world, but you will never get the chance to have them until you start taking advantage of them. It is my hope that the youths would not be influenced by material possessions. Life is temporary, so we must seek out meaningful experiences and shun pathways that could lead to our demise. What matters most in this life is what you have done for others, not what you have done for yourself. Let us make the best of the limited time we have to make a difference in the lives of those around us.
Interview conducted and written by Gift Enyonam for ANT.
---
Profiling the Honourable Sarah Kiyingi Kyama
Member Interim Committee
How would you describe yourself to a Ugandan hearing about you for the first time?
I suppose the best way is to start with my names and the work I have done. My name is Sarah Kiyingi Kyama. I am married with five children, and three grandchildren.
I am a former Member of the Ugandan Parliament. I served two terms, from 1996 to 2006, representing Rakai district then.
I was also appointed Minister of State for Internal Affairs for about four years (1998-2004). However, there came a time when the discussion of removing the Presidential term limits arose and I didn't support the idea. The four of us in Cabinet at that time, who had expressed our views against that constitutional amendment were all fired from cabinet.
I decided that I didn't want to stand again as a member of parliament, after 2006. I later moved away from politics to pursue a course in counselling and did some Bible Study teaching for some members of Parliament. Right now, I am a farmer - growing Macadamia Nuts, and raring cows and goats.
Tell us about your upbringing and what it was like. Also tell us how you got to enter politics in the first place.
I was born to parents who were ordinary farmers, they didn't go to school much, and they made their money penny by penny. I started studying in our village school and then went to Bororo Senior Secondary School and completed my A-levels at Kyebambe Girls Secondary School. I then pursued masters at the University of Nairobi. I worked for four years in the Netherlands but with my two children then, I felt it was better to raise them in Uganda. This is how I returned home.
I can't say that I was particularly interested in politics, but my father was one of the people that were part of the liberation struggle. He did not go to the Bush, but he was a supporter. He was arrested, killed, and we didn't bury him because we never got to see his body. Back home, he had been known as a very helpful person in the community.
I did not want to join politics because I was going to join Makerere University as a teaching assistant. At that time, you could teach while pursuing your Ph.D. I encountered politics within the department, which made it difficult to join. While I waited for this to resolve itself, several people urged me to run for Member of Parliament. I ran and I won.
While in Parliament, I made sure that I delivered on my promises to my constituency. I also made it a point to set boundaries and limits of what I could do, and what I couldn't.
People understood, for instance, when I ran for elections, that there are places I would not be willing to campaign in, such as bars. People will respect you for the values you bring, and integrity is high up there for me.
On allegations that she once regretted joining politics, she gives us some clarity.
First, I want to correct what I saw in an article which stated that I regretted joining politics. No, I did not and do not regret joining politics. What I said was that I regretted having been in the NRM because we were given the impression that we were on the same track, yet Mr. Museveni had a completely different agenda from what he presented and what he made Ugandans believe. From the beginning, what he was saying was that the problem of Uganda and Africa in general, was people that stayed in power too long and yet when we got to 2001, he went ahead and convinced, bribed, and coerced people for him to stay longer in power. He succeeded in having the term limit removed, with people wrongly thinking that the age limits will serve a good purpose.
When I left parliament, I did say that I don't think I would want to go back into politics but then I realized that if those of us who believe in moral values or integrity don't engage in politics, there is no hope for us. People think politics is a dirty game but, in my view, the problem lies in the people that we send to parliament.
When I saw that among the things that the Alliance for National Transformation (ANT) espoused were the godly values of integrity and transparency, I knew I still had a role to play in politics. I want to support the building of a party that espouses the values that I hold dear, promote them, and mentor people, and try to transform society.
For me, I initially felt I could not continue in politics. But as I intimated earlier, it is everybody's responsibility to participate in cleaning up the politics of our nation. If I do not do my part, then I have only myself to blame. As the saying goes, all it takes for evil to flourish, is for good people to do nothing.
I therefore chose to re-enter politics and participate with people who shared my value system.
On what makes ANT different from NRM.
I think for me it is that NRM as a system of individual merit ceased to be, and everybody had to join a party.
ANT, for me espoused the kind of godly values, such as integrity, transparency, and accountability that would move our society forward. The leadership General Muntu provided, for example, has proved that he's a person that can be trusted. ANT can be trusted.
One of our policies as ANT is that we build a society from the grassroots, we help Ugandans understand that this is their society, and if they want to see good in this society they must participate. People should not sit back and ask, "Why isn't the party doing for us this, now why don't they give us this or that?" But the question is "who makes up the party?", it's the members. We are the party. This is what makes a difference for me. ANT is a party based on values.
What do you bring to ANT?
I bring experience along the lines of a born-again Christian participating in politics because I think that is something that people need to know. First, as believers, it's our responsibility to participate in politics and we can participate in politics without doing all those wicked things we hear politicians do. During the campaigns, many people said things like "You people, you have the message, and you are the right party to lead this country, but you don't have money. You are not aggressive."
Our response remained the same: we are standing to lead, and this is your country. If you value these things and you vote for us, then it will come to pass. The power is yours to vote. If you think these values are good for you, then you should vote for us. There is nothing that propels a person as much as their testimony. For me, you can't tell me that for somebody to participate in politics, they must bribe people, tell lies, and such. I have been invited politics, and I won the election without bribing people, without telling people things they wanted to hear. I told them the truth. But if we continue voting for people who tell us lies, we will not see the kind of change we want for our nation.
All this to say, I bring the experience of a legislator who knows the importance of representing her people in Parliament and can give this same guidance as the party carries out mobilisation. People can gain confidence in the party from my experience and clean record.
On the current political situation.
Our country is in a difficult situation. First, we seem to have the army in every department, civil servants are being retrenched for not supporting the ruling party and such. How can a nation advance when its President is filling every department with only his presumed supporters?
We have human rights issues; people being arrested and disappearing; land troubles that never get resolved. For me, all this points to a narrow view of the future by the current government. The biggest misfortune for Ugandans is having a President who is in power, not for their sake but for his own sake. He has blatantly asserted that, "If you think I'm your servant, I'm not, I went to the Bush for myself and my grandchildren."
I believe Ugandans have had enough, and I am not convinced that they voted for Mr Museveni. The past election was solely rigged, right from the Electoral Commission.
Let's talk about the covid-19 situation. Look at schools, other businesses, the way the government is handling them, what do you make of the situation?
It has been difficult for the world. Many have died, many left parent-less. My thoughts go out to all the families that have been affected. I must commend the president for how covid was handled at the very beginning.
That said, there were unfortunate actions that followed, where money was collected to assist the country to cope with the pandemic, and instead Government and Parliament used the funds to their own benefit. There is lack of leadership in our country and covid showed us how bad it is. What would have been useful for our country is for this government to show up and keep their word to the people. If you say there will be radios to assist children with learning, let it be so. The other day I saw the Minister for Education, Honourable Janet Museveni saying, "How can you not trust us?" What she does not realise is that trust is built, and people trust you based on what you are doing. Because this government continues to pursue the narrow view of entrenching President Museveni in power, the ordinary people continue to suffer.
When ANT finally gets into power, what should people expect?
For us as ANT, we are preparing to take power and we want Ugandans to trust us. We are more concerned about transforming this nation from a country that is ruled by one person, a person who is taking this country through deception, to a country that is focusing on values of integrity and accountability, and improving the economy, and making everybody equal before the law. Our commitment is to building structures from the grassroots.
We are confident that Ugandans will partner with us in building back a better and stronger nation.
What are your closing remarks to every Ugandan?
I want to tell Ugandans that while we are going through a difficult time, just know that it will pass. God is with us, don't be discouraged. The Bible, in Galatians 6:9 says, "And let us not grow weary while doing good, for in due season we shall reap if we do not lose heart." Let us just do our part because when you know that you are doing your part, you will also be better able to sleep at night.
Wherever we get a chance to speak or do something, let's show commitment, work excellently, and trust that God will see us through. I want to remind Ugandans, that we cannot look to someone else to miraculously save us. We must do our part and save ourselves.
Interview conducted and compiled by Simon Nyakoojo for ANT.
---
Interview Report on Ahurra Ivan Araali
This is a conversation that was conducted to profile Ahurra Ivan Araali (AI), the interim district coordinator of Alliance for National Transformation's youth league in Bunyangabu District. We gain some insight into his work in the district with a focus on the successes therein. The interview was conducted by Priscilla Kwabea Fianko (PF) via zoom call on Tuesday, 11th October 2022.
Priscilla Fianko: Who is Ahurra Ivan Araali?
Ahurra Ivan: Ahurra Ivan is a passionate young man, driven and inspired to see the good in his society. I believe that the main purpose of my creation is to add to the block of my society. A block that will transform my society from where it is to where it ought to be. I believe that waking up alive every day is the purpose God has set out for me on earth. For a long time, I have grounded my life journey on values of integrity, discipline, hard work amongst others. These values are however a work in progress.
P.F.: What influenced you to join the Alliance for National Transformation (ANT)?
A.I.: The Alliance for National Transformation as the youngest political party in Uganda founded in 2019 is a party that is grounded on values and principles. ANT happens to be my first political party. As a young man, I was looking for a political party which possesses leaders who do not only have good words and not only speak about values, but leaders who go an extra mile to practice what they say and walk the talk. After looking at the country's political history and critically observing the leaders of ANT, I got inspired by their way of life and political journey. The leaders made themselves available to nurture a new breed of leaders who will transform not only Uganda, East Africa or Africa but the whole world. They have become a model of reference for me.
P.F.: What is your position in the Alliance for national Transformation Youth League in your region?
A.I.: I am the interim district coordinator of Bunyangabu District located in western Uganda. We are one of the youngest districts in Uganda.
P.F.: How have ANT values impacted your role and position as the interim district coordinator?
A.I.: When I joined ANT, I challenged myself to pick a fruit from that tree of leaders in Alliance for National Transformation. As a member, I have learnt that to live on planet earth as a human being, first of all you cannot run from politics. Secondly, since politics is part of our lives, there is the need for political participation which could range from mobilisation to being a member of a political party. The leaders of Alliance for National Transformation perform and practice value- driven politics. My association with ANT gave me a chance and continually gives me the chance to tap into their values and apply them to my life. This has made me a value-driven leader who puts their country before self, a leader that thinks about the people he leads before thinking about himself.
P.F.: How many Alliance for National Transformation Youth League branches are there in Uganda?
A.I.: When Alliance for National Transformation was officially launched as a political party in 2019, we started on an interim basis, using interim leadership as well. We were operating, coordinating and mobilizing from village level to parish level, growing to subcounty level then county level, to district level and finally national level because that is how a country is organized in terms of governance in Uganda. As a party and as a youth league, our desire was to use the structure formulated in the interim youth league and interim leadership of the party to nurture the leaders. Hence, the party started that process and within that provisional period, it had moved to all regions in the country and about eight to nine sub regions. The party had planned to have structures in each district in the country in the interim period but the advent of Covid-19 hindered temporarily stagnated the activity.
P.F.: What is the work of ANT's Youth league?
A.I.: In ANT, we regard the youth as the engine keeping the political party moving. As John. F Kennedy once said "a society whose young men and women are in a constant state of slumber will never realize her potential". We believe that in order to achieve that goal, the youth of this country must wake up from their incessant state of slumber and help salvage the country to enable it move forward. The emphasis here is on youths who are value driven and youths who hold their country before self. A critical mass of youth league will help redeem the country and transform the political culture of the country. As ANT, we believe that if this party is to progress and if politics in Uganda can be transformed by ANT, then the youth league must be extremely boosted and highly conscientized. They must also receive education and nurturing which will instill in them a yearning to transform the political culture of this country from where it currently is to where it is supposed to be. For any society to realize its full potential, the youth need to be at the center because they play a critical role in achieving that goal. That is the role of ANT youth league. It is the engine of the party and contributes to the transformation of the country at large.
P.F.: Can you walk me through some of the accomplishments of the youth league in Bunyangabu District?
A.I.: We started our work as the youth in this region around the period of Covid-19 when I had just joined Alliance for National Transformation. That same year (2020), we had youth elections. After becoming a member in June, I received party documents including the policy agenda, constitution of the party, and other information that concerns the party. I consulted the leadership of the party at the regional level and was told at the time that there was not a consistent coordination team at the district level in Bunyangabu District to carry out the parties' activities. Thus, I offered to volunteer and coordinate those activities. I was then given the position of an active interim district coordinator. During pre- election period, I was contacted by the head office who asked if I could mobilize the youth in the district to participate in those elections. I started reaching out to people, selling to them the agenda of ANT and inviting them to be part of the political party. Fortunately, we received a positive turn out as people were buying into the agenda and accepting to volunteer in disseminating ANT's agenda. From August to October 2020, I started getting members who accepted to be a part of the party. The month of August was the period for youth elections; however, since we had not covered a large area, we only managed to get seventeen candidates to contest in those youth elections for Bunyangabu District. We did not have the resources because the party was very young and funds were unavailable. So, what we did was to volunteer our time and energies and to use our personal resources to engage in those activities. We mobilized and campaigned intensely because all of the seventeen ANT candidates were contesting against candidates from the ruling party "National resistance Movement" (NRM). We won fourteen seats out of the seventeen we contested for. We lost two to National resistance Movement and one to an independent candidate who now leans towards ANT.
P.F.: What were some of the challenges encountered during the 2020 Youth election?
A.I.: We faced a lot of adversities from the ruling government because they were in charge of the military and police. They individualized and militarized the youth elections. There were three things we faced which also became a lesson to my team and me. First was the weapon of fear. Due to repeated threats, we got through phone calls, our candidates, including myself, felt extremely threatened during the election. When the NRM realized we were not shaken, the intimidation was then extended to parents of the candidates. Parents became petrified and transferred the fear they had received to their children who were the youth contesting in the elections as well as the mobilisers. The second obstacle was the weapon of poverty. We realized that for the thirty-six years of this regime being in power, it had worked so hard to make many Ugandans poor resulting in people losing their self-worth; such that they are willing to give out their voting rights for as little as five hundred shilling, a mere packet of salt, sugar or a bar of soap. In using this weapon of poverty, the NRM brings in money to attract voters or to use it to convince candidates to leave their party. As a young political party, we did not have the money to also counteract this situation. The third challenge experienced was the weapon of propaganda, where baseless information about Alliance for National Transformation was put forward to the public by the ruling government and referring to us as terrorists to discourage people from voting for us. The dictatorship and kleptocratic regime that we were facing used and continues to use these three main factors to hold and stay in power.
P.F.: How did the Youth league in your region overcome these challenges?
A.I.: We were continuously consulting and briefing our party leaders at the head office which included General Mugisha Muntu, Hon. Alice Alaso, Amb. Edith Ssempala and other leaders on what we were facing on the ground. We learnt that in order to counteract the challenges, we had to use these three tools. To impede fear, we had to first of all know what we want and have belief because "fight" is the only thing that beats and opposes fear. Having trust that, despite the severity of the threats and intimidations, there is light at the end of the tunnel, and that light will open up chances for us young people to realize our full potential in our nation. The faith of knowing that at the end of what we are pursuing, we have a better country that would be good for us, our parents and future generation. As a result, it was imperative that we continue to create and remind ourselves of the reasons for our battle, which will ultimately grow greater than the fear we were experiencing in that moment.
Secondly, on the weapon of poverty, we did not have enough money or transport for our activities. Sometimes, we had to walk five kilometers to campaign and reach out to the people who were to vote for our youth candidates. Despite this hurdle, we always had the weapon of self-worth in our hearts; knowing that no amount of coin or privileges could buy our conscience. We believe that when we build a better country, there will be no need to cross to another political party to get jobs. The environment itself will create jobs. When there is better leadership in place, it creates an environment whereby irrespective of the political party you come from, you can easily get employment because you have the merit to do that job.
Thirdly on the weapon of propaganda, we overcame that through continuous communication with our members and our candidates; speaking to them, speaking to our parents, speaking to our voters, giving them the truth and practicing what we speak. We did not wait to get elected to show value driven leadership, we were exhibiting those traits even before the election of our members. We also invited our national leader "General Muntu" to talk to some of our parents. This gave them the clear picture of what our political journey was and that helped us to fight against the weapon of propaganda.
P.F.: Do you think that Ugandan Youth as a whole are indifferent about politics?
A.I.: Based on what I have seen happening in Uganda and on what I have experienced in contact and in consultation with my fellow youth, I do not believe that they are indifferent. Rather, I surmise that the youth in Uganda love engaging in politics. They are aware that politics is at the center of human civilization. They believe and understand that it is their responsibility to be part of politics. I have continuously seen a very big number of youths participating in the politics of the country. Notwithstanding, we have politics of deceit, intrigue, politics of intimidation, politics of corruption and politics of lack of transparency to the extent that the youths have concluded that politics is a dirty game. Thus, a critical number of those youths who wish to offer clean leadership have decided to run away from politics and instead keep admiring and offering their views from a distance. When they distance themselves, the fellow youths who are filled with the dirty mind of politics come and occupy the space because nature hates vacuums.
Truthfully when you move around this whole country, you are likely to meet a number of youths who are value driven, who have this country at heart and put the country before self but they tend to shun away from politics based on the general belief that politics is a "dirty game". That is why as Alliance for National Transformation, specifically the youth league, we have made it our mission, to conscientize the youth, telling them that there is nobody at one point in time that will transform the politics and governance of this country if we who want changes in politics keep running away from it. We do this by reaching out to people in every village of this country, every parish, in every subcounty of this country, in every district of this country and even those living in the diaspora. We actively inform them of the happenings in the country across all our social media pages, interacting with them and telling them to come and be part of this struggle.
P.F.: Any final remarks?
A.I.: The message we have as ANT youth league and ANT as a party is, we the youth must not complain about the darkness engulfing our country. Let us light our candles and influence our neighbors to do the same; candles of discipline, candles of zero tolerance to corruption, candles of value driven politics, candles of leadership that puts country before self. When we all light our candles, lo and behold, the darkness will be chased out of the country and we will have a better nation. That is why our symbol as Alliance for National Transformation in this country is a lighting bulb. It teaches us that each one of us in this country has a responsibility to light that bulb which will eventually chase the darkness out.
P.F.: Indeed, the youth must be at the core of any society's efforts to enable it achieve its greatest potential. Thank you so much for taking time to speak with me. I really appreciate your efforts in making this call a success. Until next time.
Report compiled by Priscilla Kwabea Fianko.